El Monte Sign Company
Looking for a company that offers industry-quality, reasonably-priced commercial signs and graphics to achieve your business marketing objectives? You've come to the right place! Superior Signs and Graphics is a top local sign-making and design company, and our local signage experts take care of every detail present in all your signage ventures.
We are excited to meet your advertising and promotional needs with our devotion to superior signage products and services, ecologically friendly procedures, and high-quality resources.
A company's signs communicate so much information to their current and potential clients. How they look can say a lot about your company, your products, and why they should pick you as their chosen merchandise supplier or service provider. We draw attention to your company with eye-catching outdoor signs. We are here to find the best ways for people to remember your brand, making your signs fully consistent with your identity as a business. We make walking around your business easier with wayfinding signs.
For every need, a respective signage solution is available at the best El Monte, CA sign company, Superior Signs and Graphics!
Do you want to obtain ultimate exposure for your business and brand?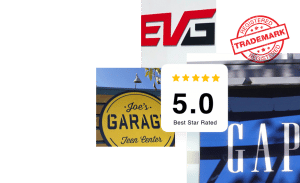 Free Consultation with Superior Signs and Graphics Specialist
Call Superior Signs and Graphics today at (714) 733-1619
Signs That Work For You
With Superior Signs and Graphics's quality graphics and signage products, you can do many amazing things for your company, including raising the average ticket price, drawing more customers into your store, and boosting employee performance. We make sure that we are developing the proper signs that match your goals, budget, and other important factors.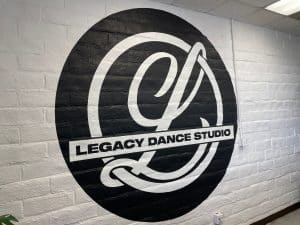 From the initial free consultation to the final sign installation, we do our job with the utmost excellence and dedication. Our advisors work hard to have a strong comprehension of your particular business needs so we can offer practical, suitable signage solutions that effectively improve your business.
The correctly designed signage attracts customers, makes it simple for them to grasp what you do, and enables them to know your business, enticing them to transact with you.
With Superior Signs and Graphics, you can rest assured that the resources you need to get your business recognized and remembered well by your customers are all available, from eye-catching vinyl signs and promotional banner signs to a-frames, yard signs, vehicle wraps, and so much more.
The Right Signage For Your Business
Your business is uniquely characterized by the specific things you do, from your distinctive logo to the goods or services you offer. Indeed, there is nothing else like your company. The marketing question is, how, then do you spread your presence to the world and engage people with what you can give them?
With custom commercial signage from Superior Signs and Graphics, you always receive the best possible signage solutions for your company. Regardless of the type, industry, or other specifics of your business—whether you run a school, government, retail, contractor, office building, non-profit, restaurant, service, or factory—we will help you make the best decisions regarding your signs, giving you the best recommendations that we can think of.
Customers can tell that you are a qualified, excellent business prepared for anything they need if they see professionally designed business signage and graphics on your storefront, vehicle, lobby, and every strategic spot we can think of. Therefore, your signage should rightly represent your goods and services' caliber. Superior Signs and Graphics is here to ensure you have professionally crafted signs to convince potential clients that you are a reputable company.
Outdoor & Exterior Signs
With outdoor signs and graphics from Superior Signs and Graphics, you can easily attract more customers and invite more people into your business. We got all the best options for signage that makes any business look extremely present, from landmark-creating monument signs to tall pylon signs.
Indoor & Interior Signs
With the help of powerful interior signage from Superior Signs and Graphics, you can use your interior to raise your revenue, boost employee efficiency, and make your business operations much smoother for your customers. Regardless of the scope or complexity of your company's objectives, we have all the custom signage and graphics needed to achieve them.
Many factors come into play regarding your particular interior signage system. You must consider your building's physical layout, particular business needs, and even legal signage-related regulations in your locality. We take care of everything, from your initial free consultation to the final installation of your completed orders. We ensure that your signage elements are up to professional craftsmanship standards in brand representation and visual effectiveness, from promotional product displays and wayfinding signage to vinyl wraps and inspirational murals.
With our eagerness to help you get the best services and products from the signage industry, we are always ready to offer on-site assessments to pinpoint precisely which signage components will work best for your business.
Vehicle Wraps & Graphics
Commercial vehicle wraps and graphics are perhaps one of the most recommended signage solutions for businesses that want to draw attention from the public apart from using stationary signs.
From small smart cars, motorcycles, and even golf carts to sizeable tankers, semi-trucks, buses, and RVs, Superior Signs and Graphics offers complete fleet wrap services, from design to installation, for any of these vehicles. Apart from giving your car a layer of protection, this product also advertises your company and brand anywhere anyone sees your car. This applies regardless if your vehicle is parked in your lot, driving to an appointment, or working on a job site.
Food trucks, delivery trucks, and service contractors are some of the most common examples of businesses that rely on the visuals of their vehicles to identify their brand and communicate with the public. But as your signage company, we can make this product highly effective for any business that wants to use them.s, and many other professionals rely on their vehicles to identify their business and promote their brand, but they aren't the only ones who can use branded vehicle wraps, magnets, and graphics to get their business noticed. Any business can benefit from an attractive, targeted wrap's increased exposure.
You can be sure you'll get the very best performance from your vehicle graphics from Superior Signs and Graphics because we are a 3M Preferred Graphics installer. Our new printing and finishing equipment and the new generation of inks developed for our HP700w printer allows us to offer a 3M MCS warranty extension – two years longer on premium 3M cast products than other shops.
Vinyl Signs & Graphics
All kinds of businesses would benefit from the exciting and powerful marketing potential of vinyl signs, graphics, and banners. Our team of vinyl signage professionals has the ideal solution for you if vinyl signs are what your business needs. If you're looking for ways for your clients to get hooked on your shop, help them navigate your space, or get more out of attending trade shows, we know how to help you.
We do not just create any form of promotional graphics specifically for your company to help you achieve your business marketing goals. We provide a complete package of printing services, from design to installation, for your customized banners, graphics, and signs. This is what we offer as a full-service El Monte signage company certified as 3M Preferred Graphics installers.
With Superior Signs and Graphics by your side, you get vinyl graphic professionals who execute your project with professional speed, efficiency, thoroughness, and workmanship. We can work on full-color window graphics, vinyl clings and decals, floor graphics, lettering, banners, or any other signage element you have in mind, raising the standards for quality at the highest standards in our industry.

Custom Signs
If you are looking for a visual tool that accurately represents your business's brand, a custom sign is the one you're seeking. Whatever sign type you need, whether a standard storefront sign or a highly specialized ADA sign, its customization is the one factor that sets it apart from the rest.
From your branding and objectives to your business goals, budget, and even your geographic characteristics, Superior Signs and Graphics considers all of these factors as we customize your signs.
With customized signs, you can have a sign that is truly distinct from the rest of your industry. Providing exceptional visibility for your brand, we make sure that your sign stands out from your rival, employing special design techniques such as carving, etching, sandblasting, burning, and even adding electronic lighting.
If you choose us as your El Monte sign company, we make the specialized signs you require truly effective in boosting customer traffic in your business. We create the ideal signage for you, from individual bespoke signs to complete sets of branded business signage.
Complete Commercial Signage Company
There are only a few signage companies that can provide a full-service package. With Superior Signs and Graphics, you can rest assured that you won't need to go from one shop to another for design, manufacture, and installation. We have everything that you will need right here in our facilities.
From our free consultation sessions with our clients, we make every effort to fully comprehend your unique signage requirements, as well as your business objectives as a whole. By knowing first the nature and characteristics of your business, we can make the wisest suggestions to meet your needs best. We will find the most appropriate signage, materials, and layout. We will know your spending capacity and timetable to ensure we follow them on the dot. Our manufacturing and installation experts will work closely with our sign design team, so we can create the best possible products for you!
If you have a damaged or worn-out sign that needs to be repaired or maintained, we have service options for you that range from total sign repair or just replacement of a certain part of the sign. We'll help you identify the best course of action, guided by the expertise of our sign repair professionals. Whether your channel letters have faded in brightness or your sign shows signs of age, we'll get it back to its original condition quickly. Superior Signs and Graphics can provide remodeling, replacement, and repair for your signs at the best quality possible.
Are you looking for elite-quality signs? Superior Signs and Graphics is the best El Monte sign company that you can go to. We are a one-stop shop for all your possible signage needs to improve your business. We produce everything, from highly customized storefront signs to simple yet attractive banners and vinyl cutouts.
Our Commitment To You

As your El Monte sign company, Superior Signs and Graphics is dedicated to providing you with highly influential, industry-quality business signs to increase your marketing capacities. We have the best team of signage design, manufacture, installation, maintenance, and repair experts to be with you throughout the signage production process.
Throughout our project, if you have any dissatisfaction, you can just tell us. We will make the necessary adjustments so you can be fully satisfied with your signs!
Call Superior Signs and Graphics today at (714) 733-1619 for your Free Consultation with a El Monte Signs & Graphics expert!