Artesia Dimensional Letters
Need a sign that will help you appeal to a wider audience and give your brand that positive first impression they can't forget? Dimensional letters may be the sign you need for your business.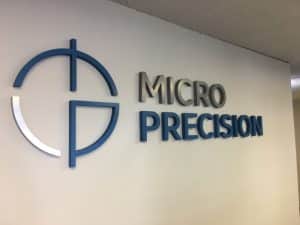 Dimensional letters, also known as 3D letters or raised letters, are created in a solid material to create depth for each sign element. It can be cast, fabricated, molded, or cut to achieve the intended effect without cutting individual elements to form the entire sign. Thanks to its unique features, dimensional letters can be used in outdoor and indoor applications regardless of the type of business or establishment you run.
At Superior Signs and Graphics, you can request dimensional letters tailored to your brand specifically and match the impact you want these signs to have. We can customize it to display any element you want and have it installed in the most optimal location, which will help your brand stand out perfectly. We also guarantee that your Artesia dimensional letters will not cause any worries as you use them because we only use the best materials to make them, and they require little maintenance.
Call Superior Signs and Graphics at (714) 733-1619 for your Free Consultation with a Artesia Dimensional Letter expert!
Appealing Storefront Signage
When designed according to the brand's specifications perfectly and installed in key points that people will immediately see, dimensional letters can be the best storefront signs for your business.
It also has texture, dimensions, and depth which is eye-catching to all types of audiences, and it creates a professional impression you can't easily get from other types of business signs. Businesses can also combine dimensional signs with other business signs, such as monument signs, post and panel signs, and pole signs, for added impact.
If you want this dimensional lettering visible even at night, we do offer backlighting, spotlights, and other lighting fixtures that can be added at your request. We are partnered with a great electrical team who can help us create your dimensional letters and get them installed safely in your electrical lines as we install your signs. Once your dimensional letters are installed, they will turn heads and bring in the traffic you need for your brand.
Attractive Indoor Lettering
Our Artesia dimensional letters can also be used indoors to help improve the ambiance of the space. It can also serve as wayfinding and logo signs to provide information about your business.
To make them stand out, indoor dimensional letters can be fabricated using different materials and mediums with additional features like lighting and animations if needed. Customers will immediately be drawn to this display and be able to learn a lot about your brand, even if it only showcases a little text.
Dimensional letters for indoor applications are perfect for any business. It can be your business logo, important numbers, and even a mixture of elements that should be on your walls.
Superior Signs and Graphics's designers are ready to piece together the perfect dimensional letters for your brand and know where to put them for the maximum effect. We can even create these dimensional letters to have a unique 3D effect that will help it stand out from your other displays. Our team is ready to take on the challenge to assist you in achieving your goals through these signs.
Durable Dimensional Letters
Superior Signs and Graphics is unlike other Artesia, CA sign companies. We are highly rated for creating all our signs and graphics in-house and personalized for each client's use.
No matter what you need and where it will be installed, our team can identify the right material that should be used for your signs and get them made in the right format.
If you want the most durable option for your dimensional letters, we often recommend plastic because it is very versatile and durable even when exposed to regular weather changes. We also recommend vinyl, coroplast, acrylic, and polycarbonate if you use dimensional letters outdoors.
We recommend metal for indoor use because it has polished surfaces and is also quite durable. Light foam can also be an ideal material to be used for indoor applications because it is durable, lightweight, and very sturdy to use.
Our staff will help you find the perfect material for your signs and graphics and then make it for you so you can achieve your business goals efficiently.
Full-Service Sign Company
It is quite difficult to find the best sign company to make any business sign for your brand, especially if you are very specific with its design and purpose.
Many Artesia, CA sign companies promise they have the experience, time, and expertise to handle your request. But, with Superior Signs and Graphics, you can be certain that you will not get lost throughout the process as we make your dimensional letters or any other business sign you want us to make for you.
When we receive your request for personalized Artesia dimensional letters, our entire team will get involved in the process. Our graphic designers will sit down with you to create your design or update it if you have an existing one for your business. Once the design is formulated, your assigned sign expert will help you pick the material for your dimensional letters and where it should be installed. Our manufacturers will handle the sign production process, and when it is done, our installers will make sure they are carefully installed in the right location.
You can call our team at any time to get any assistance with your signs, and we guarantee we will be with you immediately to resolve your worries regarding your signs.
Free Dimensional Letters Consultation

Dimensional letters can definitely change the game in showcasing your brand without going too intricate with your display. At Superior Signs and Graphics, you can be as creative as you want for your dimensional letters and be assured that they will come out exactly as you envisioned. If you need one personalized for your business, don't hesitate to let us know about your design ideas and your business goals so we can create a draft that we can work with. We'll guide you through the entire process and create dimensional letters you will be proud of.
Call Superior Signs and Graphics at (714) 733-1619 for your Free Consultation with a Artesia Dimensional Letter expert!