Rowland Heights Channel Letters
When it comes to business signs, channel and dimensional letters are one-of-a-kind. Even if they are simple in looks, channel letters allow users to be flexible in their display and create a professional look for their brand that they cannot easily achieve with other business signs. But, for it to act as intended, it must be made by a sign company that knows what its clients need. In Rowland Heights, CA, the sign company to reach out to for your channel letters is Superior Signs and Graphics.
Once we receive your request for personalized Rowland Heights channel letters, we will sit down with you to get to know your brand and where you plan to use these signs. The information you provide will help us draft your channel letters, and if you need more ideas, we have a catalog of our previous works ready for your perusal. We can also update your existing designs to make them more effective in calling your audience even from a distance.
We use high-quality materials for our channel and dimensional letters to guarantee that they will last for a long time once installed. It will also improve the way it looks and tells people that you are committed to your brand and you are a brand people can trust. Our services are also open for businesses on a budget, and even if we adjust our prices, the quality of the signs you will receive is always top-notch.
Call Superior Signs and Graphics at (714) 733-1619 for your Free Consultation with a Rowland Heights Channel Letter expert!
Storefront Channel Letters
Our personalized Rowland Heights channel letters are often used as storefront signs for various reasons.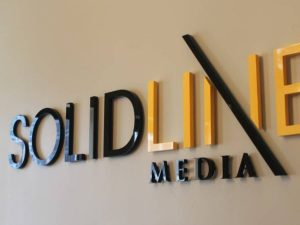 First, channel letters are individually shaped three-dimensional elements. When grouped, they will form whatever the user wants to show. It could be the name of the business, the business' logo, or a slogan they want people to connect to the brand.
Each element can be installed directly on the building's facade or grouped in a backing frame which will be installed on the wall. Each element also has an acrylic or other opaque material fronts – in any color the user wants.
Superior Signs and Graphics can create these channel letters to your specific standards no matter what you want your elements to showcase to your audience.
Channel letters are perfect as storefront signs for retail shops, shopping centers, and public spaces because they can be tailored specifically to the brand, and it is very striking to look at despite their simplicity.
Dimensional Letters
Do you want your channel letters to blend well with your building's facade or walls while keeping a simple yet classy look? Dimensional letters are the signs for you.
While both channel letters and dimensional letters have individual elements that comprise the entire sign, they use different ways to
make these individual elements. Dimensional letters use a solid sheet – metal, aluminum, or acrylic – and the elements are formed directly on the material to form one sign panel.
We can customize the elements on their size, style, and font for dimensional letters. We can also adjust the thickness or opacity of each element to achieve the 3D image it will have if viewed from a distance. If you want to use dimensional letters indoors, we can check your location to determine where they should be installed and how they should be designed to achieve your business goals with them.
Free Channel Letter Sign Consultation

You don't need to have a flashy business sign to catch the attention of your target audience when you can achieve the results you need with the perfect channel letters.
With the help of Superior Signs and Graphics's experienced team of sign experts, you can get channel or dimensional letters that will suit your intended purpose and get the promotion your brand needs. These signs will also work seamlessly with your other business signs and displays, improving how people see your brand and creating the environment you want everyone to enjoy. Learn more about our sign services today by reaching us through our hotline, and we'll help you get started!
Call Superior Signs and Graphics at (714) 733-1619 for your Free Consultation with a Rowland Heights Channel Letter expert!